If Sean Spicer briefings were cancelled, SNL would be out of business within a week.
I don't know about the rest of you, but my microwave only takes selfies.
If you know a microwave brand that doesn't keep putting it's thumb in the frame please share.
"I'm not – as I just mentioned, good try, but I've been clear on that,"
Translation: Good try getting me to admit the President gets his information from InfoWars but I'm going to continue to obfuscate.



It's really simple - Whatever Trump owns is ultimately Putin's since Putin owns Trump.
It's not
Trump n his flunkies aren't geniuses by any stretch.
45 is in office on account of a divided electorate and that's going to be in play for a bit.
Now it would have been interesting if before the press conference , a WH press corps member either had called DOJ or Cap Hill and then promptly told Spicer what they had discovered.
But that's what Tuesday is for
It doesn't matter whether Trump meant wiretap, or "wiretap". What matters it that the President charged a former President with illegal, criminal activity. THAT is the issue. Can a President be allowed to make baseless charges of criminality without any accountability?
If the answer is yes then we are really screwed.
You can no longer claim to own a smart TV when Kellyanne Conway is on it.
Andy Borowitz
The jack ass just tweeted base on some bullshit he heard or read in right wing nut news. Admit it, have someone on him 24/7 to keep him from doing that shit again, and move on to the next BS talking point.
Jake Tapper is ripping Sean and that man new assholes.
It's just very hard to believe that there isn't a single reporter that cannot dismantle Spicer in the WH lying pit. Are there no journalists that have an interest in what happens to our fricken country ?
And a consumer alert from Kellyanne: Please take care not to press the espionage setting on your microwave :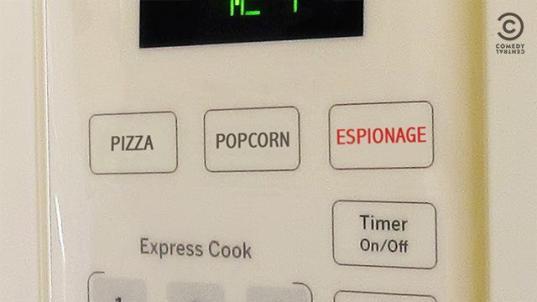 Unfortunately, they tried to cut corners on that model and the defanged regulatory agency didn't catch the radiation leaks.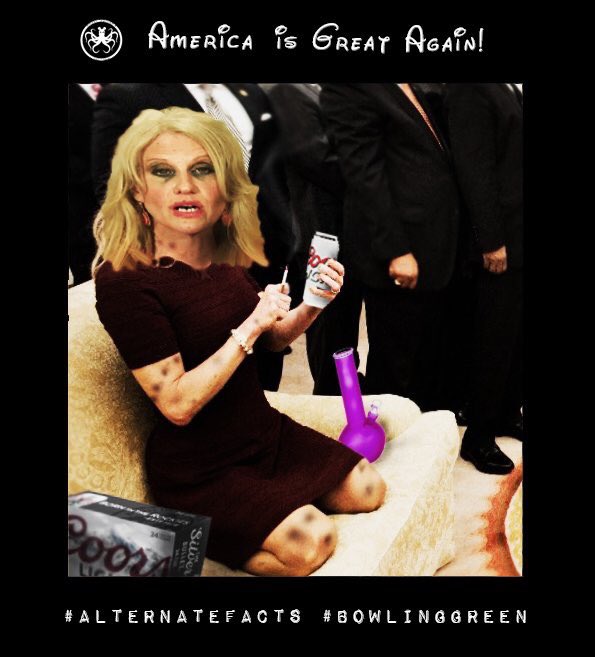 And it's not just limited to Trump NYC. It's really a global operation:
i just bought a nuker. couldn't get the camera to work but the audio isn't too bad.
i believe they cut and pasted her senior class picture. she was voted most likely to end up a brain dead zombie. she was not well-liked.