Charlotte County is more aging redneck than aging wealthy.
Shouldn't he wait until the FBI has its presser? He could be standing beside or behind the agents.
I love this - I'll confess. I straight up love it to pieces. hahahaha
Can't believe TPM comments still up and running Good Job Guys…
He's still on "executive time," stuffing his maw with cheeseburgers and watching F&F for his daily briefing.
My God, it's full of stars.
[quote="leftcoaster, post:164, topic:79597"]
where I will address the investigation into the bomb packages.
[/quote]"Bomb packages"?
Like, early Christmas gifts from Amazon?
Salena Zito, report to Florida, stat! This guy is your biggest whitewashing challenge ever!
Trump Foundation will pay for his defense? Right?
From the Guardian:

Looks white to if correct+ Verified by MSMBC
Cesar Sayoc Jr, 56, of Aventura, Florida.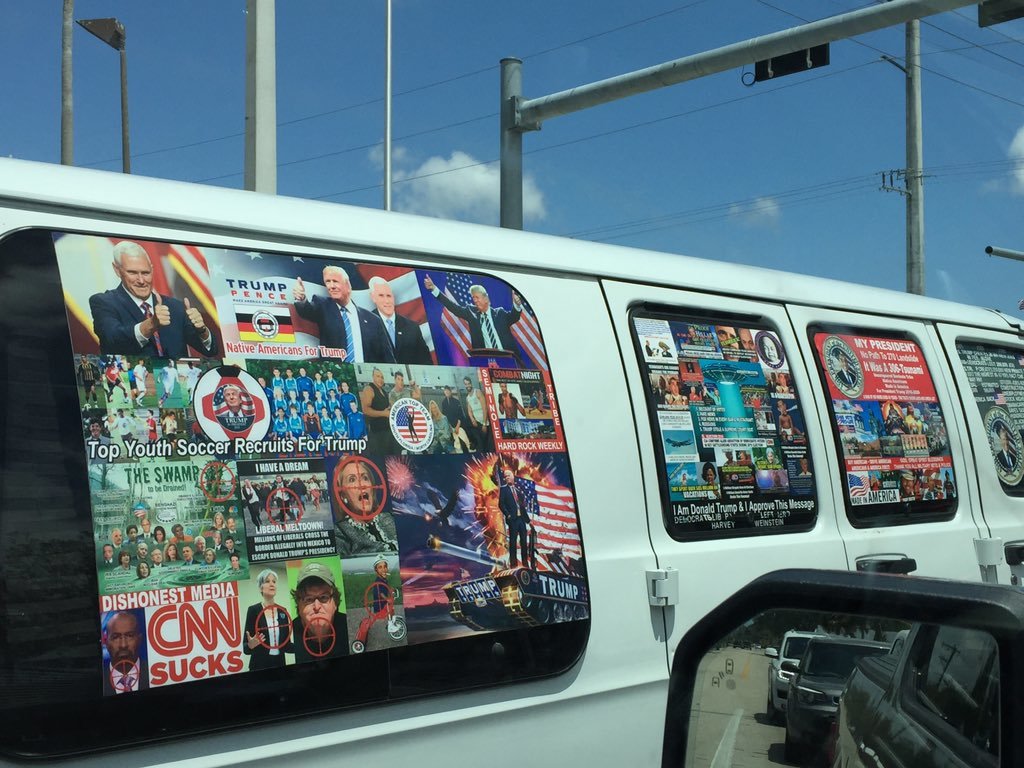 From Twitter, where #MAGABomber is trending.
Just look at it. It's a beautiful, beautiful cornucopia of the modern day GOP, including Pence.
Well, Donnie and the Rethugs might have difficulty blaming it on Dems with Ratwing stickers all over the van. Looks like yet another Rethug nut case.
This, unfortunately, will not be the last we see of him.