Well you could let a vote happen on a issue where 90+ percent of Americans agree on.
If he thinks it's in his interest or the institution's interest to have the Capitol police physically remove John Lewis, bring it on.
Ryan hates it when Charlie Rangel's leg touches his side of the back seat in the car.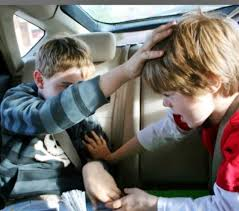 He could threaten to take away the Democrats' power to influence legislation. Wait, he's already done that. I think the only arrow left in his quiver is to call the police.
Arrest!!! Why not dogs, Paul? Much more cost effective…
Or WHAT? What are you going to DO, Paul? Let them vote? Keep obstructing? Never talk about the ISSUE while running to the microphones and accusing Hillary of deflecting on Benghazi and calling another hearing? How about another vote on the ACA? Yes, Paul, what the FK are you going to DO???
Shut those sit-ins down, Ryan! It's only the First Amendment. We've got your back on this.
#IWillBeatThemOverTheHeadWithMyTinyCopyOfTheConstitution
Did Paul say this in a new video's fuzzy-filtered medium close-up as an orchestra of lush strings played background at tax-payer expense?
Next time he'll call the Koch brothers and ask what he should do. What a putz this guy is!
"House Speaker Paul Ryan said he "will not tolerate" another sit in on the floor of the House of Representatives…" The mass shootings, however, may continue unabated.
Ryan did not explicitly detail how a Democratic sit-in would be different next time around.
Ryan and his fucking "magic asterixes"™ again.
Like his predecessor Ryan has lost control of the house. Perhaps he can learn what governance is like rather than a House dictatorship. His lack of tolerance is amazing in a democracy. .
C'mon Zombie Eyes! Show em' what your party is really made of! Bring in the dogs and fire hoses and the memories of a true Republican America to display to those who have forgotten the images of the 'American Dream' the Republicans would like to reestablish!
Why, your Rethug colleagues would cheer you and call you "Bull" Ryan in honor of your tactics:

What Paul WILL tolerate in the House
Late night votes to try and override a veto of GOP efforts to remove requirements that financial advisors tell clients whether they are acting in their own interest or the client's.
Zika funding that provides half what experts say is needed and then try and gut the whole thing by adding provisions cutting funding to Planned parenthood
Measures that gut Department of Defense funding to study and act upon the immediate and long term effects of global warming.
Gutting a proposed Medicare study on whether generic chemotherapy drugs are an effective substitute that could save billions in federal spending.
Adjourning until after the 4th
Adjourning until after election day.
Anything else is simply too much to deal with.
Yay Paul! You'll slap them down just like you showed the Freedom Caucus who's the boss!
. . . what?
"Cut it out or I will turn this House around!"
Is Princess Elsa Paul Ryan getting a lot done already?
Maybe I'm wrong, but I believe Congressmen are immune from arrest when within the House or Senate chambers.