More good news for the Trump regime.
Next he'll toast Bill O'Reilly.
It's a wonder the Russian Embassy isn't renting a floor in Trump Tower.
But Sean Spicer says he played a very limited role in the campaign, which is nice ...
"I don't know any mobsters. I wouldn't know Tofik Arifov if I saw him. Just ask Joey "No Socks" Cinque, who I also don't know. I've never met 'em."
"Can I get an 'Amen?'"
I'd never be around unsavory characters. Fuggedaboudit!
They would like to but all the space is already leased to its biggest tenant, the spy-free, state-controlled Industrial & Commercial Bank of China Ltd.
Trump: This was Obama's fault. I was too busy looking for his birth certificate and transcripts and paid no attention to others. Had Obama produced his long form certificate, I would have apprehended all Russian mobsters and I know many many.
Trump associates with all the best people.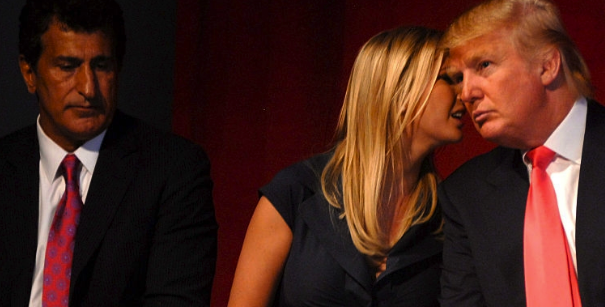 IVANKA: "I can sing 'Happy Birthday' to Tofik, Marilyn-style. Would you like that, Daddy?"
And very shortly I expect a tweet or a lie from Spicer saying that the president* doesn't even know who this guy is.
So which was "alleged"? The mob? Or the ties?
"Tofik is my friend!" Trump said, as quoted in the report. "Let's toast Tofik!"
I have this idiotic image of this event happening stuck replaying in my head. It feels like it sums up where we are. There's corrupt stupidity at the helm.
This can't possibly be true.
As everyone knows, Donald has no friends.
"We have nothing for you at this time," White House spokeswoman Stephanie A. Grisham told TPM in an email.
No, but I have this friend, see and he says Tor is experiencing delays this afternoon. But his call is important to them.
" lie from Spicer saying that the president* doesn't even know who this guy is."
Not a lie. No lie. No lie.The President doesn't know who the President is.
The ties:
The same guy who got busted in Turkey with a yacht full of trafficked sex workers. All those dead hookers will catch up with Donnie yet.