Trump Foundation will pay for his defense? Right?
From the Guardian:

Looks white to if correct+ Verified by MSMBC
Cesar Sayoc Jr, 56, of Aventura, Florida.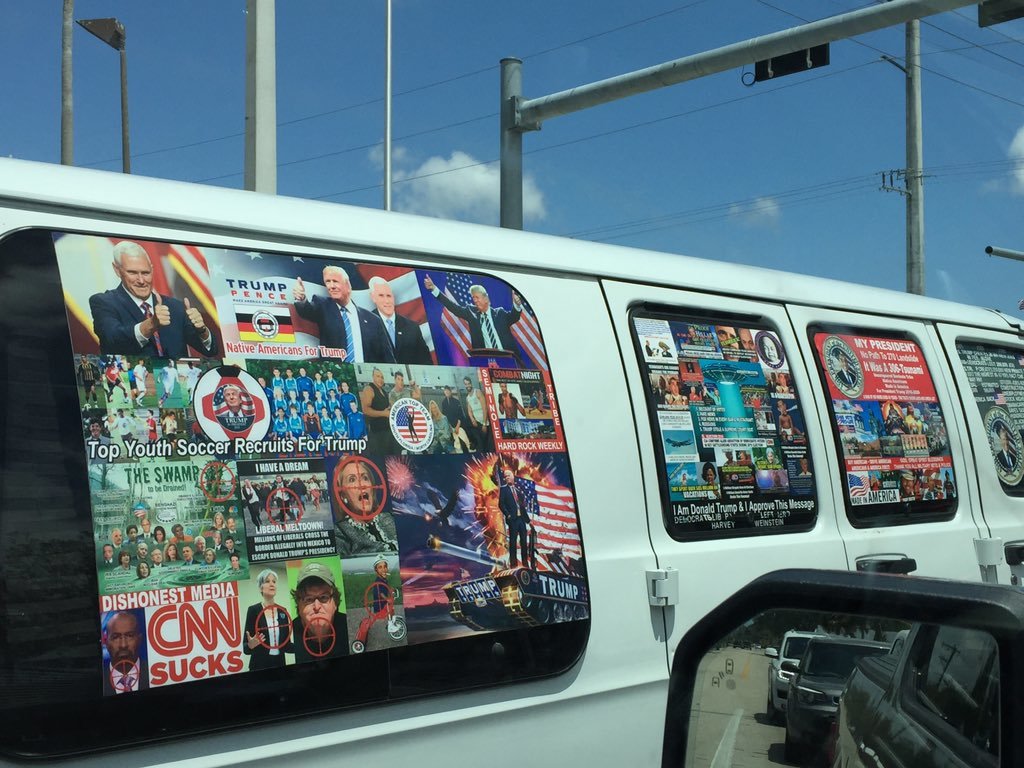 From Twitter, where #MAGABomber is trending.
Just look at it. It's a beautiful, beautiful cornucopia of the modern day GOP, including Pence.
Well, Donnie and the Rethugs might have difficulty blaming it on Dems with Ratwing stickers all over the van. Looks like yet another Rethug nut case.
This, unfortunately, will not be the last we see of him.
OMG.

Foreign name. Not American. FAKE!
So, when they're angry, GOP wingnuts deface their own property? How about that, Fox News?
What, no economic anxiety? BWAAAAAAAHAHAHAHAHAhaahahahaha well no shit.
[quote="squirreltown, post:173, topic:79597"]
From Malcom Nance - note lower left.
[/quote]

That's a fine lookin' van ya got there, #MAGABomber.
They also destroy their own Keurigs and set fire to their Nikes.
Dude, use your snark tags. We've probably got a lot of first-time visitors this morning.