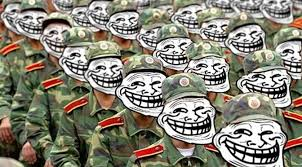 It's to be expected that TPM's main board will be a goat rope in the coming months but is TPM being worked in advance, like now?
Do Primate's give a flying F?
IT'S CONSPIRACY THEORY TIME
If someone on TPM wanted to do there darndest to disrupt here all they'd really have to do in this day and age would be link TPM articles to drudge, deadbart, etc and it'd be GAME ON! invasion of the zombie egg people
What to do?
For me it could be as simple as disconnecting my router.