Melania sue! Just like when called escort, dahlink! Now get on knees and kiss Melania's Jimmy Choo pumps!
You can hope. When he is 18, then he is fair game across the board. Until then, his parenting would be the problem. Consider that the first family kids were far more visible and involved with daddy, the second family and third family kids are almost isolated. That may make a difference alone.
Of people who need to be killed .




Yes, wait until he turns 18, just like Great Republican Maverick Zombie John McCain did when picking on Chelsea Clinton, who is 10 times the person his pole-dancer daughter Meghan is:
"Why is Chelsea Clinton so ugly? Because her father is Janet Reno."
– Senator John McCain, speaking to a Republican dinner, June 1998.
Totally different list.







And it was not right when it is done period.
Don't forget the reporting that she wouldn't move from NYC to DC until they had renegoiated her prenup to give Barron his "rightful place" in the family's future endeavors.
I guess this means Melania will have to homeschool him, huh? With that Einstein visa she should be a shoo-in for the job. Seriously though, unlike most kids, their kid can get the best tutors if they want them. The rest of America, not so much. So much time has been wasted already that this delay in school is just another example of tRump's incompetance to plan ahead and help the states prepare for dealing with the virus at all levels.
When someone explains to me how kids can travel safely on school buses and mass transit, I'll start paying more attention to how they plan to reopen especially in the city I'm living in.
When my kid was in high school, he took a city bus, than had to transfer to another city bus to get home. The exposure to the virus in that type of situation cannot be controlled as things stand right now unless you have covid marshals like you have sky marshals on airplanes or so it would seem.
OK, maybe I wouldn't kill, but would certainly consider going into debt.
I've looked at plastic surgeons around here - and there is no lack in the Dallas area. A lot of them will help you with low interest rate loans for work you want done.
I was thinking hard about making an appointment with a guy in Plano who does a midface procedure that isn't as intense as a full facelift. His website talks about financing and so did two others I looked at.
That's all on hold indefinitely now.
Well I did my research and found a great, young and forward looking surgeon. When I had the first hip done, surface hip replacements weren't approved yet so I signed up for a study. And I'm happy I did. I've gone beyond what is the predicted wear life of traditional hip replacements, and the naysayers didn't believe that could ever be the case back when I made my decision. My surgeon now tells me I may go to my grave with these hips, needing no revisions.
I don't say everybody should do their hips this way, and with the metal wear there are new risks nobody anticipated. But I've been lucky there, and I really am happy I took the risk I did take back when.
ETA: You need a strong stomach, @tena. I had an eye job a couple of years ago and I have to say I'm not sure I could do another one. I had no pain, and no complications to speak of, but the bruising was hideous and it lasted for two months and more. In truth, I bruise easily, and that played out massively in this case. I had bruising from the blood pooling way down into my cheeks. I looked like a victim of domestic abuse. And every time I looked in the mirror, all I could think was I did this to myself.
On the bright side, I have a friend who's a total trooper and has been having work done since she was in her forties. She just had her arms done, and more power to her. She had oozing and pain and bruising but she never looks back. And she looks terrific, by the way. She's had very good work done.
That is just so cool. I've had other friends who didn't have that kind of experience. That makes me really happy.
So what would the midface do?
After the 2016 election I checked out 2 plastic surgeons. To my surprise, it's cheaper than real surgery. (had an op 3 yrs ago that if I hadn't had insurance would have been $65,000)
But it is really such a gamble. No one here gets procedures done, so there is no local network where you can see the finished product. I'd do cheekbones, but it always seems like it's too drastic. I'd refinance my house if I could look like this: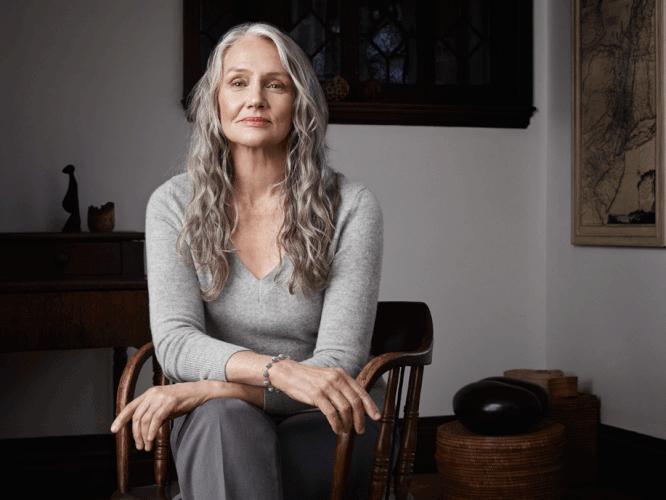 I hear that. But it does take courage and I really am not sure I have enough.
I''m not sure I have enough money either. Work like the models and actresses have done is easily 75,000. I was out around 10,000 simply for the eye job. But that is NYC. You can actually pay much much more than I did here.
Yeah, and I always thought they were ugly as hell. After looking them up, I never realized that the heel was lower than sole by design.

You know if we're all living in this Trump produced shit show he is sure falling down on producing new shit for us to kvetch over this Sunday, it's been 4 hours without a new news story.
(I do not blame TMP, they have to work with what Trump has given)
I can't describe the midface procedure well without going back and finding the description on my other computer - I can't remember the surgeon's name. But it's a lift done in the center of the face rather than taking all the skin off the bones and repositioning it. You have to qualify and he'd likely tell me I need a full face lift.
I had an appointment with my dermatologist in April for a full face thermage, which is something I've done partially about 6 times. She shoots thermoelectric energy through the top layer of the skin to the collagen layer and it fries it and makes it swell and then in about a month you start replacing that collagen with new collagen. It works best if you have thin skin like I do. It's very subtle, but I still have my jawline. A full face is spendy. I had to cancel - my required advance payment is good until next year - I asked if I could please have a year given the circumstances.
@26degreesrising - I had a blepharoplasty when I was 38.(after I quit drinking - one reward I gave myself.) I bruise easily as well and yeah that part sucked. But I'd do it again in a heartbeat.
"But one man loved the pilgrim soul in you…
…and loved the sorrows of your changing face "
WB Yates
"When You Are Old"
I think they always tell you you need a full lift.
Or maybe that's changing. Women hated the way cosmetic surgeons hard-selled them so much that I think they know their place now. My eye surgeon here is good about not hard selling. I see him now for injectables and he never pushes me toward more surgery.